Thalassemia Parent Donor Project
In India, there are over 1 lakh kids detected with Thalassemia Major. Out of which 2,300 reside in Mumbai. Each child needs 24 blood units per year. Around 50,000 to 55,000 blood units are required in a year for Thalassemia kids.
The affected children receive blood from blood banks therefore, 24 units of blood are obtained from 24 different blood donors. As a result, these children suffer from several adverse effects, which in turn affect their lives in various ways.  According to a research study conducted, the number of adverse effects would decrease if the children receive blood from the same donors repeatedly and also improve the life expectancy by 15 years.
TMM has decided to be bridge the gap between thalassemia patients and donors by arranging a fixed set of blood donors called Parent Donors. These parent donors can adopt one child and donate blood 3-4 times a year at their nearest Blood Bank centres. By doing this, one child would receive the blood from only 6-8 fixed donors. TMM will co-ordinate with blood banks and patients regarding the process and will also maintain records in the software. A gift would be couriered to each blood donor every time he/she donates blood to the Adopted Recipient.
Let us register for this noble initiative and make difference in someone's life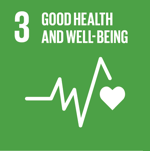 For registering as Parent Blood Donor, please call on 7208201919 or click on below given link
Most frequent questions and answers
Thalassemia is a group of blood disorders passed from parents
to children through genes (inherited). A person who has
thalassemia makes fewer healthy red blood cells. Their red
blood cells do not produce enough hemoglobin, the protein that
carries oxygen throughout the body. They require lifelong blood
transfusions for treatment.
When Thalassemia patients receive blood from many persons,
they develop many diseases and their life expectancy reduces.
Hence, when they receive blood from fixed donors. They
develop very few problems and have better life expectancy
sometimes even more than 15 years.  
TARUN MITRA MANDAL has taken an inititaive to associate
patients and blood donors. The parent donor has to adopt one
child and donate blood 3-4 times in a year at their nearest blood
bank.By doing these the patients will receive a fixed set of blood
donors reducing the risk of any adverse effects and also will
increase the life expectancy of patient by 15 years
The organisation has developed an application that will pair the
donor and their recipients on the basis of information provided
by both. Accordingly, the application will remind and schedule
every Donor and patient as and when the transfusion will be
taking place.
You shall be donating the blood at your nearest hospital or blood
bank that will be alloted to you.
For this reason we have kept a few extra donors (buffer donors)
who will be present if you cannot donate at your scheduled time.
Your turn will later be rescheduled.
A Thalassemia patients suffering is life long and thus there is
no such time limit. You can keep donating until you wish to or
until you are healthy to do so. Your contribution is life changing
and beneficial to the patient.
Your simple option to donate blood helps thousands of
individuals who are affected by severe Thalassemia to carry out
their lives normally.Moreover, donating blood is truly beneficial
to your own body because it boosts the body's mechanism and
also the blood that has been donated is well made back by the
body. In line with researchers, donating blood every four months
is a wonderful practice to keep up good health.Blood donation is
the easiest form of helping humanity and it hardly takes any
time.