BOOK BANK FOR NEEDY STUDENTS
The journey of TMM began in 1968 with the establishment of a Book Bank of Shri K.V.O.S Jain Mahajan. At the beginning of each academic year, students get an entire set of required textbooks against a nominal refundable deposit. Every year more than 1200 students are issued Text Books by the Book Bank. With the support of this project, TMM has fulfilled the ambitions of students pursuing higher studies and succeeded in their careers, after graduating in streams like Medical, Engineering, Chartered Accountancy etc.
Book Bank is presently operated across 6 centres in Mumbai at Chinchpokli, Mulund, Ambernath, Nalasopara, Ghatkopar and Dombivali so as to reach out to as many needy students as possible.
Tarun Mitra Mandal issue fresh sets of textbooks at a refundable amount of Rs.100 and Digests at a refundable amount of Rs.250. While the students return their set of books with minimum depreciation, the paid amount is refunded.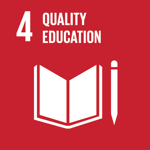 Shree KVO Sthanakwasi Jain Mahajan Wadi, 
Dr. Baba Saheb Ambedkar Rd, Opp. Voltas House,
Doctor Compound, Chickpokli (East),  
Mumbai – 400011
Contact:
Bhavin Sangoi – 9594741798
Kiran Soni – 9773153701
Roumil Gogri – 9223344132
Shree Jirawala Parshwanath Jain Derasar,
Derasar Lane, Ghatkopar (East), 
Mumbai – 400077
Contact:
Mr.Jayesh Savla – 9869390285/9321390285
Shree Mulund KVO Seva Samaj
Dedhia Apartment, Ganesh Gawade Rd, 
Mulund (West), Mumbai – 400080
Contact:
Mr.Bakul – 9967014473/9082730423
Shree Dombivli KVO Seva Samaj Office,
Matoshri Lakshmiben Harshi Narshi Gala Sabhaguh,
Suyog Apartment, Urshekarwadi, Ramnagar, 
Dombivali (East), Thane – 421201
Contact:
Mr.Ishan – 9870447761
Mr.Ankit Chheda- 9833247171
Dr. B. G. Chhaya Sharda Mandir Gujarati School,
Kailash Nagar, Opp. Laxmi Narayan Tokiz, 
Kalyan Badlapur Road, Ambarnath (West)
Thane – 421501
Contact:
Ms. Beena‪ – 9665194989/8779294638
B – 105, Hem Nagar,
Keshri Park, Ambawadi,
Nallasopara (East), Palghar – 401209.
Contact: 
Ms. Pallavi Rambhia – 9960787222