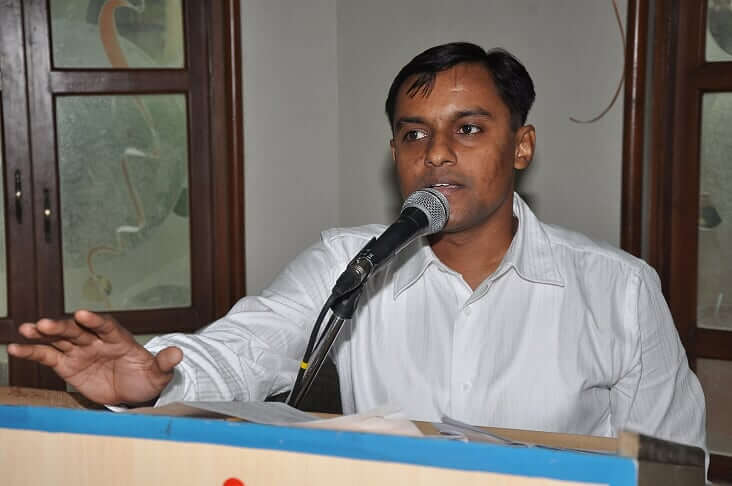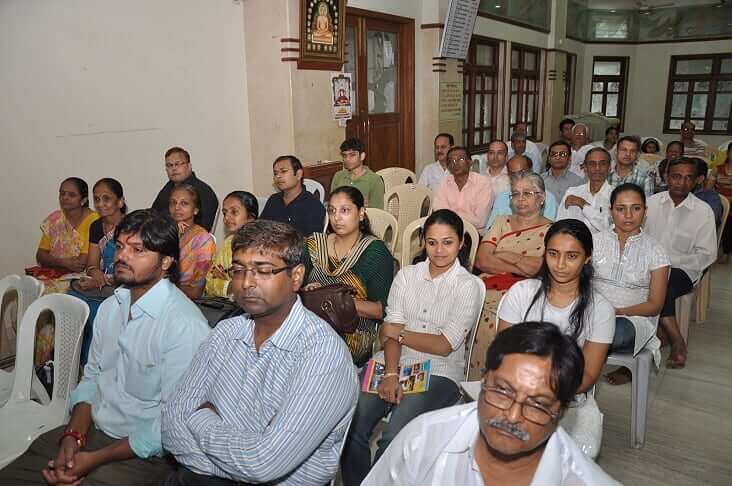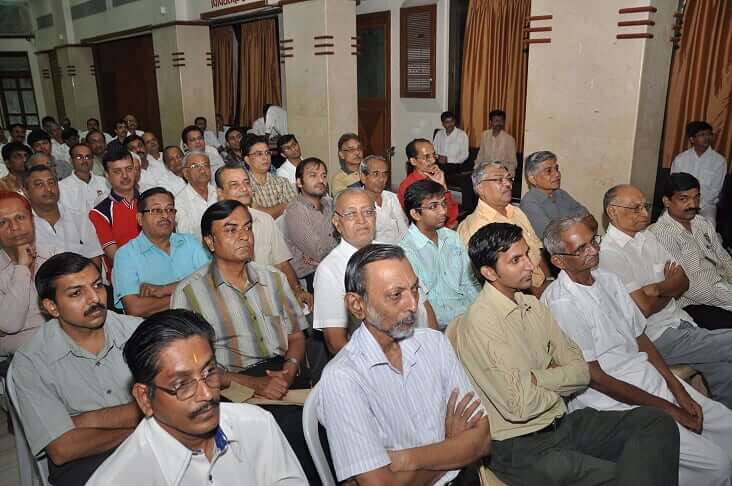 RTI: The Window to Silent Revolution
Though in 1947, India achieved and attained independence, it has proved to be geographical independence and not independence in its true sense. Till 2005, it remained the same colonial system of administration and clutches of secrecy of information continued. With the Right to Information Act, 2005, citizens were empowered first time to excise their right to information, which is an integral part and parcel of human liberty in its true sense.
This is an Act, which leads to transparency, accountability, curb on corruption, which finally leads to good Governance and this is the only Act, where citizens monitor and the bureaucracy and politicians follow. To summarize, it is the "Brahmashtra" in the hands of citizens.
TARUN MITRA MANDAL'S RTI MOVEMENT
Tarun Mitra Mandal has always been one of the forerunners to adapt and bring about a positive change in society. When the central government passed the Right to Information Act, 2005, our leadership team envisioned the remarkable impact this law can bring in the society, if used prudently. Under the clinical mentorship of Shri. Kewal Semlani, rigorous training was imparted to a group of selfless volunteers for 4 months. In July 2007, Tarun Mitra Mandal announced the launch of its new initiative "Janadhikar Abhiyaan" (RTI Movement) devoted to help and guide people to solve their problems with government and semi-government departments.
Today, the RTI Movement is operated from 12 RTI Clinics across Mumbai and Thane. We have more than 90 volunteers coming from various professional backgrounds like Lawyers, CAs, Engineers, Architects, Doctors, MBAs, Shopkeepers and even government employees. Regular pieces of training are conducted to keep our volunteers up-to-date with the changes in legal and procedural aspects of public authorities. We have helped individual citizens to resolve their queries with various state and central public authorities like Municipal Corporations, Insurance Companies, Income Tax department, Police department, Educational Institutes, and many more. So far we have helped citizens to file more than 10,000 RTI applications, more than 500 appeals and more than 100 complaints with the State and Central Information Commission.
 Apart from helping citizens to resolve their individual cases, we have also taken up large public interest initiatives through our "Janahit Abhiyaan". By effectively blending the RTI Act along with various Public Grievance Redressal mechanisms, we have achieved notable success in streamlining medical insurance policies, removal of illegal speed-breakers, ensuring voluntary disclosures by public authority, monitoring functioning of ATVM machines on railway stations, rational utilization of funds by Gram Panchayats, and many other public causes.
We also conduct public seminars to spread awareness on various current topics on regular basis. We have also been actively involved in providing training on the Right to Information Act and its application to various citizen's bodies and government departments.
RTI Act Guidance Centres : Place, Day & Time (Please take prior appointment)
34, MARUTI LANE, RATNADEEP, 1ST FLOOR,
NEAR OLD HANDLOOM HOUSE,
FORT, MUMBAI – 400001
DAY: TUESDAY EVENING TIME: 6.30 PM – 8.30 PM
CONTACT:
KANTILAL SHAH – 9819334623
ANANT NANDU – 9320877377
TARUN MITRA MANDAL OFFICE, SHREE K.V.O. STHA. JAIN
MAHAJAN SANKUL, DR AMBEDKER RD., OPP VOLTA HOUSE,
CHINCHPOKLI, MUMBAI – 400012
DAY: SUNDAY MORNING TIME: 10 AM – 12 NOON
CONTACT:
MANOJ PAREKH – 9820647337
SHAILESH GALA – 9967448191
SHREE VARDHMAN STHA. JAIN SHRAVAK SANGH,
SHREE KARSAN LADHU NISAR HALL, 12,GYAN MANDIR
ROAD, OFF S.K. BOLE RD., DADAR (W), MUMBAI – 400028
DAY: SUNDAY MORNING TIME: 10.30 AM – 12.30PM
CONTACT:
MAHENDRA DHAROD – 9869429543
ASHOK CHHEDA – 9819481666
SHREE GUJARATI SEVA MANDAL,
OPP. SHANKAR MATTHAM, TELANG ROAD,
MATUNGA (C.R), MUMBAI – 400019
DAY: SUNDAY MORNING TIME: 10 AM – 12 NOON
CONTACT:
MANILAL NANDU – 9987052153
BIPIN DEDHIA – 9821291953
SHREE AKHIL GHATKOPAR VYAPARI MANDAL OFFICE,
NAVNEET VIHAR, BEHIND GANDHI MARKET, M.G.ROAD,
GHATKOPAR (E), MUMBAI – 400077
DAY: WEDNESDAY NIGHT TIME: 8 PM – 10 PM
CONTACT:
LAXMICHAND GADA – 9322932233
MAHENDRA BHANUSHALI – 9619393770
MANAV JYOT CHARITABLE TRUST,
NITYANAND APT., DR. RAJENDRA PRASAD RD,
MULUND (W), MUMBAI – 400080
DAY: SUNDAY MORNING TIME: 10.30 AM – 12.30 PM
CONTACT:
MANISH GALA – 9322266116
SURESH GALA – 9321106741
SHRI RISHABH AJIT BHAKTAMAR JINALAY,
2ND FLOOR, RAM MARUTI CROSS ROAD NO. 1,
NAUPADA, THANE (W) – 400602
DAY: SUNDAY MORNING TIME: 11 AM – 1 PM
CONTACT:
RAJEN DHAROD – 9820535271
RAHUL VADHAN – 9892298007
GAMI ASSOCIATES
615 SAI CHAMBERS, 6TH FLOOR, BEHIND SANTACRUZ BEST
DEPOT, SANTACRUZ (E), MUMBAI 400055.
DAY: MONDAY EVENING TIME: 6 PM – 8 PM
CONTACT:
CA. NIMISH GAMI – 9820844025
KHUSHBOO TOURS & TRAVELS,
AMBOLI NAKA, NEAR RAILWAY CROSSING,
S.V.ROAD, ANDHERI (W), MUMBAI – 400058
DAY: SATURDAY MORNING TIME: 9.30 AM – 11.30 AM
CONTACT:
JANAK GALA – 26789899
CA. RASIK POLADIA – 9969250092
SHREE MALAD KUTCHI JAIN YUVAK SAMAJ,
3-MAMLATDARWADI ROAD, ROAD NO.3, OPP. KADIAWADI,
MALAD (W), MUMBAI – 400064
DAY: SATURDAY NIGHT TIME: 7.30 PM – 9.30 PM
CONTACT:
AMIT SHAH – 9869414836
PRAFFUL SHAH – 9321014488
BORIVALI K.V.O. JAIN MAHAJAN,
1, MANGAL KUNJ, WING -1, JAMBLI GALLI,
BORIVALI (W), MUMBAI – 400092
DAY: FRIDAY NIGHT TIME: 8 PM – 10 PM
CONTACT:
SATISH SHAH – 9833417461 (Call Sat 7pm – 9 pm)
LAXMICHAND GOGRI – 9967308978
SHRI K.V.O. JAIN MANAV KALYAN KENDRA,
1 GOVIND NANDANVAN, SWAMI VIVEKANAND ROAD,
DAHISAR (E), MUMBAI – 400068
DAY: SATURDAY NIGHT TIME: 7.30 PM – 9.30 PM
CONTACT:
SATISH SHAH – 9833417461
HARDIK MARU – 9967586107